KATY..I LOVE YOU ALWAYS & FOREVER..

THIS IS IN MEMORY OF YOU AND MEME, I LOVE YOU GUYS SO MUCH THAT I WANTED TO SHOW EVERYONE WHAT YOU BOTH MEANT THEN AND ALWAYS WILL MEAN TO ME, I LOVE AND MISS YOU GUYS SO MUCH KATY..MY HEART GROWS LONELY EACH DAY THAT PASSES BYE WITHOUT YOU AND MEME..TILL WE MEET AGAIN SOME DAY, YOU BOTH WILL BE WITH ME ALWAYS TILL MY END HERE ON EARTH..FOREVER LOVED BY ME.. YOUR MOM.



5 Years

It's been 5yrs now
Since you have been gone,
And it's still been so hard,
Trying to move on.

Didn't think I'd get this far,
Thought I'd follow too,
But I've lived with out you somehow,
And I'm making it through.

It's been really difficult,
But what is easy these days?
I know I can't reach you,
If I tried a thousand different ways.

It's been so sad,
Many tears have been cried,
Hearts have been shattered,
Wet cheeks have been dried.

Hundreds of flowers have been placed,
Relatives have stood at your ground,
The silence is what kills us,
The peace is such a deafening sound.

The rain has fallen,
Your grave stone breaking grief,
No comfort has been found,
In any pretty flower reef.

We talk about you,
Remembering when you were here,
From the start to the end,
When you slipped and stole our fears.

And nobody can understand,
All I feel is anger, anguish and pain,
But we miss you and we need you,
And feel broken when it would rain.

You were so special to us,
Wish it wasn't what it seems,
It's like living in a nightmare,
Fallen so far from our dreams.

Because we can't believe you're gone,
You only exist in a picture frame,
Your soul still lives on though,
But your body is gone and it's not the same.

And we miss you so bad,
It's been hard trying to move on,
And it hurts and we need you,
But you slipped and you're gone.
I MISS YOU BABY SO MUCH..
FOREVER LOVING YOU.
YOUR MAMA DUKES


This Candle with remain lite for you always Katy, I love you always & forever..


"YOUR MY ANGEL"
You're an angel that nobody can see,
Still, an angel is what you are to me.
An angel from heaven is what you are,
In my sky you're definitely a heavenly star.

You're an angel with beauty and grace,
You're kind and sweet, you've an angel face.
You have very graceful angel wings.
Happiness, joy, and love are just some things,

That an angel can give, and to me you've given.
In my heart and on my mind, is where you're livin'.
You have hair that is as soft as cotton.
A guardian angel is what I've gotten.

Your eyes are like sapphires that shine bright,
When everything is dark, you give me light.
You're an angel that gives me a reason to live,
You're the angel that teaches me to give.

You're the angel that makes me live another day,
You're the angel that teaches me the right things to say.
You're my angel and you'll always care,
You're my angel and you know I'll always be there.




Do not stand by my grave and weep
I am not there, I do not sleep
I am the wind, caressing your hair
I am the sunrise, so golden and fair
Within the rain embracing your skin
The sweet forgiveness behind your sin
Do not stand by my grave and weep
I am not there, I do not sleep

Do not stand by my grave and cry
I am not there, I did not die
I did not leave you unprepared
I never meant you to be scared
Or fall into a sea of tears
Or give into your undying fears
Do not stand by my grave and cry
I am not there, I did not die

Do not stand by my grave and grieve
I am not there, I did not leave
I did not wish for you to cry
As you wished not for me to cry
I am the condolence within your prayer
I am your silent soulmate so rare
Do not stand by my grave and grieve
I am not there,
I did not leave...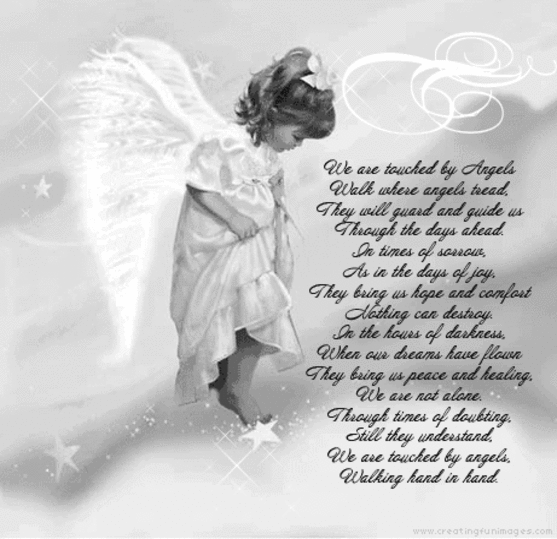 ANGEL IN HEAVEN



KATIE
K is for Kind
A is for Alluring
T is for Tough
I is for Irresistible
E is for Excellent


I JUST WANTED TO GIVE THANKS TO ALL OF WHOM CONTINUE TO LIGHT A CANDLE FOR KATY AND LEAVE HER YOUR HEART FELT TRIBUTES, IT HELPS ME FROM DAY TO DAY WHEN I SEE PEOPLE ARE NOT FORGETTING ABOUT HER. ITS STILL SO HARD TO BELIEVE THAT SHE IS REALLY GONE FROM ALL OF US, SHE IS STILL SADLY MISSED BY ME AND HER FAMILY, AND IM SURE EACH AND EVERYONE OF YOU, SO AGAIN, I GIVE TO ALL OF YOU, MY HEART FELT THANK YOU....





REST IN PEACE MY ANGLE IN HEAVEN




Yesterday is but a dream-and tomorrow is only a vision, but today we'll lived makes every yesterday a dream of happiness and every tomorrow a vision of hope*

KATY'S SAYING IN HER YEAR BOOK FOR
THE YEAR 2005





The first time ever I saw your face
I thought the sun rose in your eyes
And the moon and the stars were the gifts you gave
To the night and the empty skies my love
To the night and the empty skies

The first time ever I kissed your mouth
I felt the earth turn in my hand
Like the trembling heart of a captive bird
That was there at my command my love
That was there at my command

The first time ever I lay with you
And felt your heart beat close to mine
I thought our joy would fill the earth
And would last 'till the end of time my love
And would last 'till the end of time

The first time ever I saw your face
I thought the sun rose in your eyes
And the moon and the stars were the gifts you gave
To the night and the empty skies my love
To the night and the empty skies




KATY MICHELLE WAUGH-YOUNG


STAFFORD HIGH
BULLDOGS


STAFFORD CHEERLEADERS
2002-2005


"UCONN FAN"






DALE JR...


Katy, this is for you.
I remembered how you just
LOVED HIM...

"Honoring you..."

From the dawn of your birth
To the sunset of your death
I honor you.

From the missions you completed
To your duties left undone
I honor you.

From the seasons of your being
Through the cycle of your life
I honor you.

From your time beyond the veil
Lie your entrance back again
May the angels support you
May my healing love reach you
From this moment until the end of time
So Mote It Be.




Katy loved this Car, it was her dream Car.
She looked so awesome in it..
thanks Mark & Mo for the picture.






Guide Me Through These Dark Days


O Lord, I am torn up with grief.
I know you are there, but I cannot see past
my sorrow and tears.
Be with me, Lord, and do not take
my unhappiness to heart.
Rather, work within me to guide me through
these dark days
and bring your light to my life,
so that I may see your goodness, even in my mourning.





"MY PRAYER FOR YOU",
IS THAT YOU WILL ALWAYS STAY BY MY SIDE
TO WALK WITH ME THREW MY HARD DAYS WHEN I JUST CAN'T
DO ANYMORE KATY....







THANK YOU ALL SO VERY MUCH FOR ALL YOUR LOVE AND SUPPORT THAT YOU ALL SHOWED TOWARDS ME AND MY FAMILY IN MEMORY OF MY PRECIOUS ANGEL KATY ON HER DAY OR REMEMBREANCE, WITH WHAT YOU DID, THANK YOU JUST ISN'T ENOUGH TO TELL YOU WHAT IT MEANS TO ME AND MY FAMILY WHAT YOU DID FOR US FOR THAT DAY. GOD BLESS YOU ALL SO MUCH. IT WILL HOLD DEEP WITH IN MY HEART TO KNOW OTHERS CARE FOR MY LOSS. WE ARE HOPING TO DO THIS EVERY YEAR, I HOPE TO CONTINUE TO SEE EACH AND EVERYONE EACH YEAR TO KEEP MY KATY ALIVE UNTIL WE ARE WITH HER AGAIN SOME DAY.
SPECIAL THANKS GOES OUT TO MY BROTHER MARK & BETH (HIS WIFE) AND ALL OF YOU WHO GAVE YOUR TIME, FOOD,RAFFLES, GIFTS AND MORE THAT DAY TO MAKE IT SPECIAL FOR ALL OF US, THANK YOU FROM THE BOTTOM OF MY HEART. WITH THE CONTINUESS LOVE FROM YOU ALL, I CAN GET THREW ANOTHER DAY WITH OUT MY BABY, ITS NOT EASY, BUT WITH YOU ALL HOLDING HER CLOSE WITH IN YOUR HEARTS, GETS ME THREW, HOW DO YOU THANK SOME ONE FOR THAT, I WISH I COULD DO MORE, BUT THATS ALL I HAVE TO GIVE OF MYSELF.
THANK YOU ALL AGAIN SO MUCH
I LOVE YOU ALL
GOD BLESS YOU ALL.
9/16/06
ALWAYS REMEMEBERED



"THANK YOU"
FROM LITTLE BROTHER KYLE
&
LITTLE SISTER JOSIE

Prayer for Bereaved Parents

God, you sacrificed your son so that we and our children would transcend physical death. We know that you grieved when he was crucified and that you grieve over all the atrocities done by men -- especially in your name. You know and understand grief as you know and understand all. You know best how to comfort these parents. Lift their hearts up to you and fill them with your peace. Your understanding is beyond our human comprehension, but give them the knowledge and faith to endure even that which they can't understand. Let them be aware of you always God, and help them to remember that your Love is Life that can never really be taken away, AMEN






I WILL NEVER BE WHOLE
WITH OUT YOU HONEY
MY HEART CRYS FOR YOU
EVERYDAY
KATY...




You and Me Against the World

Tell me again Mommy
You and me against the world
Sometimes it feels like you and me against the world
When all the others turn their backs and walk away
You can count on me to stay
Remember when the circus came to town
And you were frightened by the clown
Wasn't it nice to be around
Someone that you need
Someone who was big and strong
And looking at for you
And me against the world
Sometimes it feels like you and me against the world
And for all the times we cried
I always thought that God was on our side
And when one of us is gone
And one of us is left to carry on
Then remembering will have to do
Our memories alone will get us through
Think about the days of me and you
You and me against the world
intrumental
And when of us is gone
And one of us is left to carry on
Then remembering will have to do
Our memories alone will get us through
Think about the days of me and you
You and me against the world
intrumental
child's voice:
I love you momy
mom's voice:
I love you too baby...




My Daughter

God gave me the perfect daughter,
A Mother can only dream about.
He filled our lives with laughter,
Our love we'll never doubt.
God meant for us to share
The gifts from up above.
Like tenderness and loving care,
Passed from generations filled with love.
From Grandmother to Mother,
And then to daughter again.
A love like no other,
With each generation we begin.
You are the perfect daughter
To share this legacy forever
Even now when your in HEAVEN.



"KATY MICHELLE WAUGH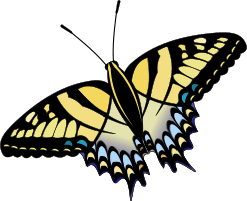 This is for You Katy....
This Page was created in loving Memory of our loved one ( Our Beautiful Daughter Katy Michelle Waugh-Young) Katy was born on June 18th, 1987 and passed away on June 26th, 05 in a auto accident at the young age of 18 teen, we will miss you forever our Angel..
Katy was a very bright girl, had so much going for her, had so many friends, Katy enjoyed Racing Quarter Midgets at Thompson Motor Speedway in Thompson, CT, she had done that for about 2yrs and hoped some day she would be racing at the Stafford Motor Speedway here in Stafford, she always thought that Girls could do just about any thing that Guys could do, and so she proved her point when she raced her Quarter Midget with her Step Dad Chris, she had lots of Wins for some one who just had started to race, she loved Basketball, she had played Basketball since she was really young, and then threw out high School, she did travel Basketball called AAU, she and we traveled a lot and it was so much fun, Katy Loved Cheerleading with all her friends, she did that for the 4yrs of High School, then she did some Martial Arts, she reached her blue belt, which meant she was only 4 belts away from reaching her Black Belt, she was only 4yrs old when she started taking that, and was 8yrs when she stopped to play other sports. During all the times she played sports, she grew in all her Friendships with all her Friends, Katy was the type of girl who would do any thing for anyone, she has touched so many people in her short life she lived. Katy and her Friends were at the point of Graduating, then headed off on to College, which for Katy, she was headed to North Caroline to become a nurse. She always told me she wanted to help people, especially old people, because they were so cute she say. Her dream was shattered on the Night of June 16th, 05 when she and 3 other friends got into a car accident, Katy spent 10 days in Hartford Hospital before she went home to the Lord, Katy's other friends survived the accident, thank god for that, this will be the hardest thing that I, her family and friends will have to cope with for the rest of our lives, when Katy died, a big part of me died too, Katy will never be forgotten, her smile will light our ways until we are all together with her again in Heaven.


THANK YOU ALL SO MUCH FOR VISITING KATY'S PAGE DAILY, SHE LOVED ALL OF YOU IN HER OWN SPECIAL WAY, SO LETS LET HER KNOW THAT WE WILL ALWAYS LOVE HER AND REMEMBER HER TODAY, TOMMORROW AND FOREVER BY LIGHTING HER A CANDLE TO KEEP HER ALIVE. ITS HELPS US TO KNOW THAT YOU ALL STILL CARE FOR HER AND ALL OF US, YOUR SUPPORT HAS GIVEN US HOPE AND LOVE EACH DAY, AND THANKS IS JUST NOT ENOUGH FOR ALL YOUR KINDNESS THAT EACH OF YOU HAVE SHOWN US DURING THIS TIME OF SORROW IN OUR LIVES, WE WILL LOVE ALL OF YOU FOREVER.

You are an Angel
Strong and smart
loving and sweet,
you are one of the
greatest people I ever
got to meet.
I'll never forget you
your in my heart
and even though your
not with me
we're not far apart.
You are an Angel
in everyone's eyes
gentle and caring
for the good, you changed
everyone's lives
You are an Angel
with a big heart and
a gentle smile.
When you'd do something
for someone you always went
that extra mile.
You are an Angel
always there to lend
a helping hand
you were always so loving
and would always understand
You are an Angel
strong and smart
loving and sweet
you are one of the greatest
people I ever
got to meet
I will always love you,
never will you beforgotten







MY LOVE IS FOREVER WHEN IT COMES TO YOU KATY, TODAY, TOMMORROW AND EVERYDAY TILL YOU AND I ARE HOLDING ONE ANOTHER. I WILL ALWAYS LOVE YOU MY CHILD.

My angel came from heaven,
Made my life perfect,
And constantly happy.
My angel was pulled away,
Back to heaven way too fast
And now all I can do is cry.
I have cried myself out of tears,
One too many times,
And then all I can do is hurt.
My angel, my baby made the largest impact,
An impact no other could make.
And all I can do is pray,
Hear my prayer baby,
We will be together once again
And make things all right.
Katy, all I can do is think of you,
Frequently asking why,
And wondering what I did to deserve this pain.
My angel, my baby,
Protect me everyday,
Help me learn how to move on,
And wait for me,
Wait until the day you meet me at the gates,
Grab my hand,
And lead me along side of you
HOME.

.

Anyone wishing to light a candle in memory of katy's meme, please visit
http://donaleen-waugh-meme.memory-of.com, please keep meme alive, she loved so many of you as well.
Thank you from the Family Katy Waugh...





Katy Michelle Waugh
6/26/05
Rest in Peace my Angel in Heaven



Katy Michelle Waugh
Donaleen Marie Waugh
Always in our Hearts



Meme holding tight to my baby Angel Katy in Heaven
together in heaven forever
I love you both so much
Rest in Peace my girls



Forever we will be
A Family





Forever we will be connected Katy,
Me, YOU, and baby Josie
Always, even little Ky..



Your Life may have ended, and a part of mine did too
but i have faith that we will all be
A
FAMILY AGAIN
MY BROKEN HEART WILL NEVER MEND UNTIL IM HOLDING YOU AGAIN SOME DAY.
"I LOVE YOU KATY"
FOREVER IN MY HEART
LOVE ALWAYS YOUR
MAMA DUKES
& KIDS....





katie

Female
18 years old
STAFFORD SPRINGS, CONNECTICUT
United States

Last Login: 2/26/2005

View My: Pics | Videos

Contacting katie

katie's Interests

General racing, basketball, cheerleading, dance
Music COUNTRY- RASCALL FLATTS, brad praisley, keith urban, tim mcgraw, martina mcbride, gretchen wilson, kenny chesney, lonestar, etc.
Movies GOONIES, DAYS OF THUNDER, THE WHOLE 9 YARDS, THE BOURNE SUPREMACY,


katie's Details

Status: Single
Here for: Friends
Orientation: Straight
Hometown: Stafford Springs, Connecticut
Body type: 5' 3" / Athletic
Ethnicity: White / Caucasian
Zodiac Sign: Gemini
Smoke / Drink: No / Yes
Children: Someday
Education: High school
Occupation: student


Just wanted to add that this was my angel katy's
myspace, some thing else she never got to
finish before she left...




FOR ALL YOU PARENTS THAT COME ON HERE, AND PAY TRUIBUTE OR LITE A CANDLE FOR MY DAUGHTER KATY, THANK YOU FROM THE BOTTOM OF MY HEART PERSONALLY, I JUST WANT YOU ALL TO KNOW THAT I FEEL FOR ALL OF YOU'S WHO HAVE HAD A LOSE AS WELL, NO ONE CAN UNDERSTAND OUR PAIN UNLESS YOU HAVE LOST A CHILD, SO FOR YOU PARENTS WHO NOW HAVE A ANGEL IN HEAVEN, MY PRAYERS GO OUT TO YOU...
GOD BLESS....


PLEASE REMEMBER THOSE BELOW HERE AS WELL,
TAKE THE TIME FOR OTHERS, LIGHT THEM UP TO BE REMEMBERED.
THANK YOU FROM THE BOTTOM OF MY
HEART...
http://lisa-gifford.memory-of.com
http://edward-white-1932-2006.memory-of.com
http://concetta-martinez.memory-of.com

always remember you, & more.





FLY FREE MY ANGEL
YOU DESERVE NOTHING BETTER THEN THAT
IN HEAVEN MY BABY..
I WILL ALWAYS LOVE YOU MY
FIRST CHILD..



"THIS IS SO BEAUTIFUL, TRY NOT TO CRY"
(PLEASE READ)
IT WILL DO WONDERS FOR THOSE OF YOU WHO NEED A LITTLE BIT OF FAITH....

She jumped up as soon as she saw the surgeon come out of the operating room. She said: "How is my little boy ? Is he going to be all right ? When can I see him ?"

The surgeon said, "I'm sorry. We did all we could, but your boy didn't make it."

Sally said, "Why do little children get cancer ? Doesn't God care any more ? Where were you, God, when my son needed you ?"

The surgeon asked, "Would you like some time alone with your son ? One of the nurses will be out in a few minutes, before he's transported to the university."

Sally asked the nurse to stay with her while she said good bye to son. She ran her fingers lovingly through his thick red curly hair. "Would you like a lock of his hair ?" the nurse asked.

Sally nodded yes. The nurse cut a lock of the boy's hair, put it in a plastic bag and handed it to Sally.

The mother said, "It was Jimmy's idea to donate his body to the University for Study. He said it might help somebody else. "I said no at first, but Jimmy said, 'Mom, I won't be using it after I die. Maybe it will help some other little boy spend one more day with his Mom." She went on, "My Jimmy had a heart of gold. Always thinking of someone else. Always wanting to help others if he could."

Sally walked out of Children's Mercy Hospital for the last time, after spending most of the last six months there. She put the bag with Jimmy's belongings on the seat beside her in the car.

The drive home was difficult. It was even harder to enter the empty house. She carried Jimmy's belongings, and the plastic bag with the lock of his hair to her son's room.

She started placing the model cars and other personal things back in his room exactly where he had always kept them. She laid down across his bed and, hugging his pillow, cried herself to sleep.

It was around midnight when Sally awoke. Laying beside her on the bed was a folded letter. The letter said:

"Dear Mom, I know you're going to miss me; but don't think that I will ever forget you, or stop loving you, just 'cause I'm not around to say "I Love You". I will always love you, Mom, even more with each day. Someday we will see each other again. Until then, if you want to adopt a little boy so you won't be so lonely, that's okay with me. He can have my room and old stuff to play with. But, if you decide to get a girl instead, she probably wouldn't like the same things us boys do. You'll have to buy her dolls and stuff girls like, you know. Don't be sad thinking about me. This really is a neat place. Grandma and Grandpa met me as soon as I got here and showed me around some, but it will take a long time to see everything. The angels are so cool. I love to watch them fly. And, you know what? Jesus doesn't look like any of his pictures. Yet, when I saw Him, I knew it was Him. Jesus himself took me to see GOD ! And guess what, Mom ? I got to sit on God's knee and talk to Him, like I was somebody important. That's when I told Him that I wanted to write you a letter, to tell you good bye and everything. But I already knew that wasn't allowed. Well, you know what Mom ? God handed me some paper and His own personal pen to write you this letter. I think Gabriel is the name of the angel who is going to drop this letter off to you. God said for me to give you the answer to one of the questions you asked Him 'Where was He when I needed him ?' "God said He was in the same place with me, as when His son Jesus was on the cross. He was right there, as He always is wi th all His children. Oh, by the way, Mom, no one else can see what I've written except you. To everyone else this is just a blank piece of paper. Isn't that cool ? I have to give God His pen back now. He needs it to write some more names in the Book of Life. Tonight I get to sit at the table with Jesus for supper. I'm sure the food will be great.

Oh, I almost forgot to tell you. I don't hurt anymore. The cancer is all gone. I'm glad because I couldn't stand that pain anymore and God couldn't stand to see me hurt so much, either. That's when He sent The Angel of Mercy to come get me. The Angel said I was a Special Delivery ! How about that ?

Signed with Love from God, Jesus & Me.

(Let's see Satan stop this one.) Take 60 seconds and repost this, within the hour, you will have caused a multitude of believers to pray to God for each other. Then sit back and feel the Holy Spirit work in your life for doing what you know God loves "When you're down to nothing, God is up to something."

GOD BLESS THOSE OF YOU WHO HAVE READ THIS, IT HAS GIVING ME MUCH MORE TO LOOK FORWARD TOO....



(awaugh2@cox.net)
if any one wishes to contact me....